I remember when I first moved to the Richmond Region a few years ago, I was searching for ways to get into the Halloween spirit. A neighbor suggested I check out the local events, and boy, was I in for a treat (and a few tricks)! Every year since then, I've eagerly awaited the spooky season in Richmond, and it never disappoints.
From haunted tours to thrilling park events, there's always something to look forward to. And this year? It's shaping up to be one of the best yet!
1. Halloween Haunt at Kings Dominion
Kings Dominion, one of the region's most popular amusement parks, takes a dark turn during the Halloween season. The park is transformed into a realm of horror where terror lurks at every corner. From adrenaline-pumping rides that take on a sinister twist to haunted mazes that challenge your bravery, the Halloween Haunt promises an unforgettable night.
Monstrous Encounters
But it's not just about the rides and mazes. As the sun sets, the park becomes a playground for hundreds of monsters. These creatures of the night roam freely, ensuring that screams echo throughout the park.
If you're looking for a night filled with extreme screams and heart-pounding moments, mark your calendar for the Halloween Haunt at Kings Dominion.
2. Haunts of Richmond Ghost Tours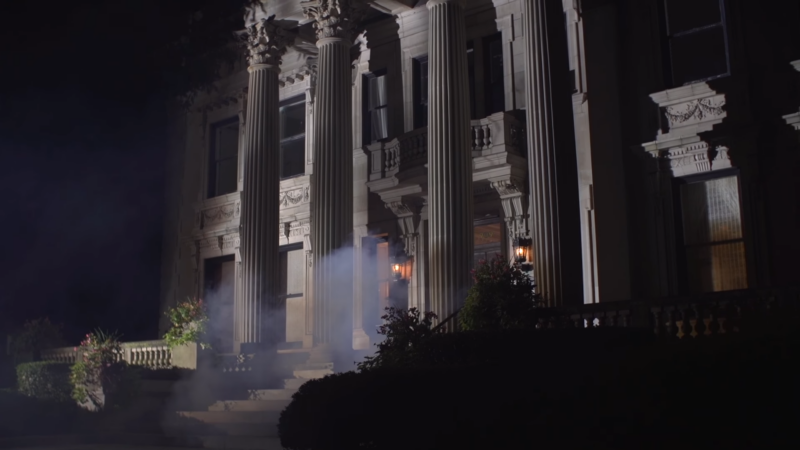 Dark Tales of Virginia's Capital
Richmond, with its rich history, has its fair share of dark tales and haunted spots. The Haunts of Richmond Ghost Tours offer a unique opportunity to explore this side of the city. These guided tours take you through various locations, each with its own eerie story.
While exploring the city's haunted past, one can't help but wonder about the historical significance of Richmond's seven hills, which have their own tales to tell
From the Haunted Capitol Hill tour to the Shadows of Shockoe tour, there's a chilling tale waiting for every brave soul.
Special Haunted Events
October is a special month for the Haunts of Richmond Ghost Tours. They host a series of events, including a Haunted Open House at The Branch Museum of Architecture & Design and the Nightmare Weekend at the Richmond Convention Center.
If you're a fan of ghost stories and haunted places, these tours are a must-attend.
3. Fancy Me Mad! Graveyard Tours of St. John's Church
St. John's Church
is not just a place of worship; it's a place where history comes alive. The Fancy Me Mad! Graveyard Tours offers a unique experience where attendees can meet historical characters performing in the graveyard.
As you walk through the cemetery, you'll hear tales of Richmond's history, stories of tragedy, murder, and lives that were cut short.
A Special Reading with Edgar Allan Poe
The tour doesn't end in the graveyard. Attendees are treated to a special reading inside the church. And who better to read than the master of macabre himself, Edgar Allan Poe?
This combination of history and horror makes the Fancy Me Mad! Graveyard Tours is a unique Halloween experience in Richmond.
4. Terror on the Farm at Ashland Berry Farm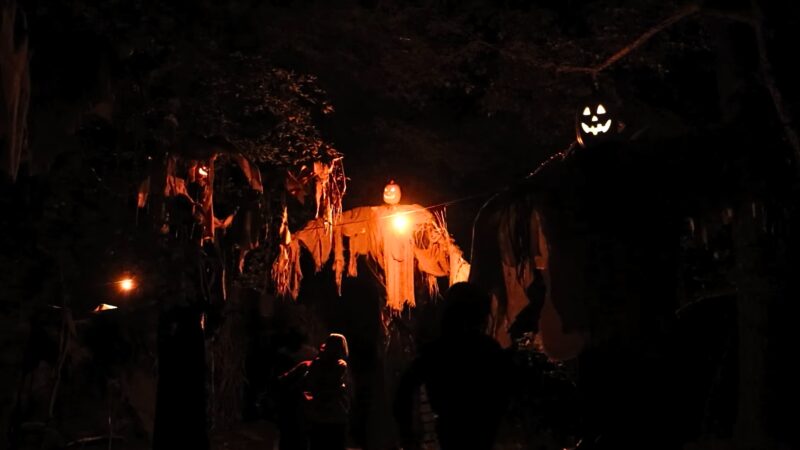 Ashland Berry Farm, known for its serene landscapes and family-friendly activities, undergoes a terrifying transformation during the Halloween season. The farm becomes a hotspot for those seeking a genuine scare.
As you step into the farm, be prepared to face your deepest fears, for the Terror on the Farm event promises a night of relentless horror.
Venture If You Dare!
The farm boasts some of the most horrifying attractions, including the Reaper's Chamber, Mayhem Manor 3D, and the infamous Booger Woods. Each attraction is designed to test your courage and send chills down your spine.
If you think you have the nerve to face the terrors that lurk in the shadows, then Ashland Berry Farm awaits you this Halloween.
5. Creepy Hollow Scream Park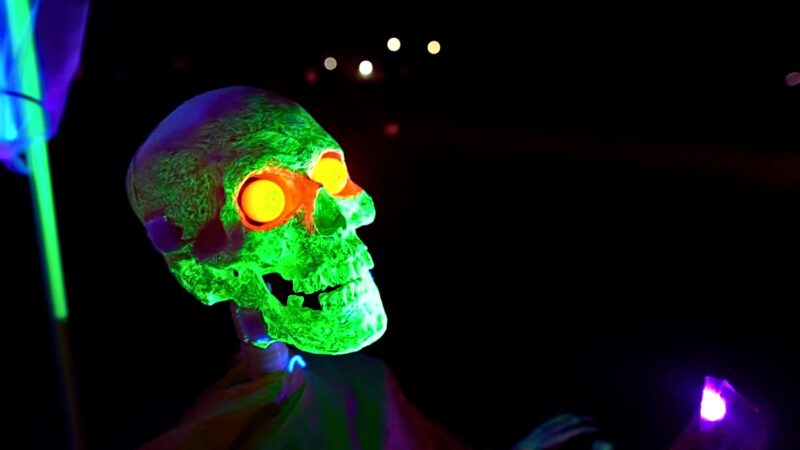 Nestled in Glen Allen, the Creepy Hollow Scream Park is not for the faint-hearted. This park is renowned for its spine-chilling attractions that guarantee a night of screams and scares.
As you wander through the park, be prepared to encounter live actors portraying terrifying characters, monstrous animatronics, and mind-bending illusions.
Acres of Screams
The highlight of the park is the Scream Forest, where every turn holds a new fright. The forest is alive with monsters and ghouls, all waiting for their next victim.
If you're looking for an unparalleled Halloween experience filled with unexpected scares and heart-stopping moments, Creepy Hollow Scream Park is the place to be.
6. Spirits, Scandals & Secrets in 18th Century Virginia at Wilton House Museum
The
Wilton House Museum
, a testament to 18th-century architecture and history, offers a unique Halloween experience. As you embark on a candlelit tour of the historic house, you'll be introduced to the spirits that once roamed its halls.
The museum interpreters weave tales of Colonial Virginia's spirits, shedding light on the Randolph Family's biggest scandals and secrets. The tour is not just about ghost stories; it's a journey through time.
As you navigate the dimly lit rooms, you'll uncover tales of love, betrayal, and intrigue—all set against the backdrop of 18th-century Virginia. This tour offers a perfect blend of history and mystery, making it a must-visit for history buffs and thrill-seekers alike.
7. Eerie Canal Halloween Cruises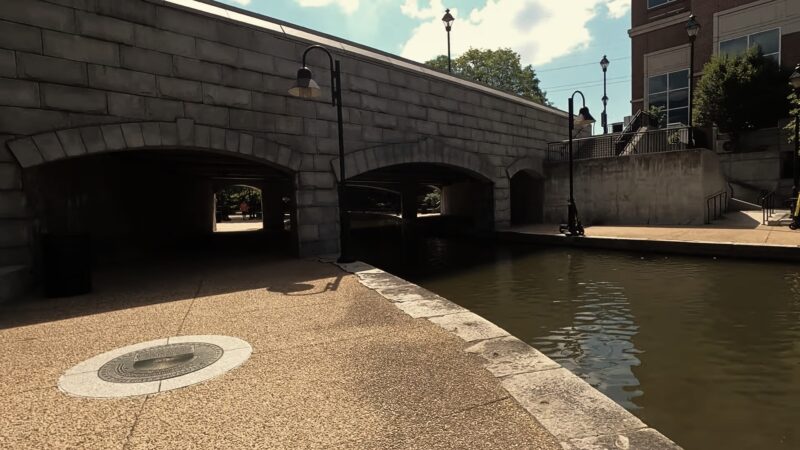 The Richmond Canal, with its serene waters and historic significance, takes on a ghostly aura during the spooky season. The Eerie Canal Halloween Cruises offer a unique way to explore Richmond's mysterious past.
As you embark on a narrated boat tour, you'll be regaled with ghostly tales and hidden secrets that lurk along the historic canal waterways.
Treats for Little Ghouls and Ghosts
While the tour promises to send shivers down your spine, it's not all about scares. Young attendees, dressed in their Halloween best, will be treated to special candy treats, making it a perfect family-friendly activity.
If you're looking to combine history with a touch of Halloween fun, the Eerie Canal Halloween Cruises is a must-experience.
8. Ashland Halloween Festival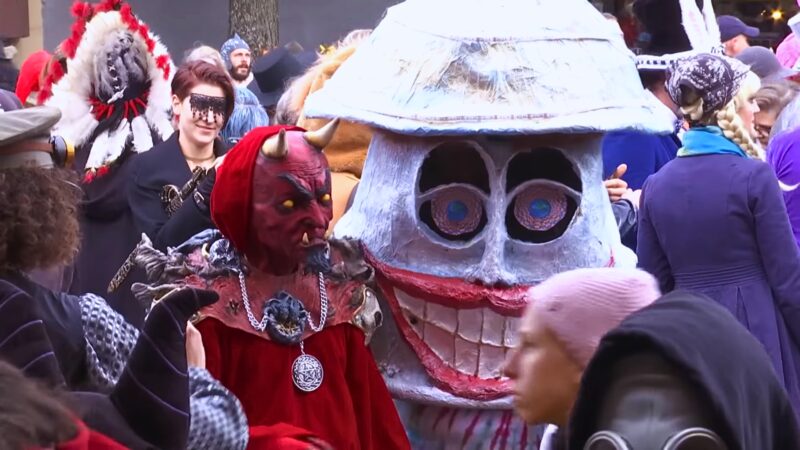 The quaint town of Ashland, with its picturesque Victorian homes and historic charm, becomes the epicenter of Halloween festivities. The Ashland Halloween Festival is an annual event where the mysteries of the town's historic district come alive.
Local businesses host a range of events, ensuring there's something for everyone.
A Weekend of Spooky Delights
The Victorian homes, known for their architectural beauty, take on a spooky glow, setting the mood for the festival. From haunted house tours to pumpkin carving contests, the festival promises a weekend filled with fun, frights, and festivities.
If you're in the Richmond Region, this festival is an event you wouldn't want to miss.
9. Official Halloween Bar Crawl
What better way to celebrate Halloween than with a bar crawl? The Official Halloween Bar Crawl, presented by Bar Crawls LIVE, promises a night of revelry, dance, and of course, drinks.
As you hop from one venue to another, you'll be treated to themed drinks, food specials, and the electrifying beats of local DJs.
Dress to Impress
The bar crawl is not just about drinks; it's a costume extravaganza. Participants are encouraged to dress in their Halloween best, ensuring a parade of ghouls, witches, and other fantastical creatures.
If you're looking for a night of fun, dance, and a touch of Halloween madness, the Official Halloween Bar Crawl is the event to mark on your calendar.
FAQs
Are there age restrictions for any of these Halloween events in Richmond?
While many of the events cater to a diverse age group, some might have age restrictions, especially the scarier attractions. It's always a good idea to check with the individual event organizers to ensure their suitability for children or younger attendees.
Do I need to book tickets in advance for these events, or can I purchase them on the spot?
While some events might offer on-the-spot ticket purchases, due to the popularity of these Halloween events, it's highly recommended to book your tickets in advance to avoid disappointment.
Are there any group discounts available for these events?
Many events offer group discounts or special rates for larger parties. If you're planning to attend with a group, it's best to reach out to the event organizers directly to inquire about potential group deals.
Can I participate as a performer or volunteer at any of these events?
Absolutely! Many of these events rely on volunteers and performers to create a memorable experience. If you're interested in participating, contact the respective event organizers for opportunities.
Are there any transportation or shuttle services available for these events?
Some of the larger events might offer shuttle services or have partnerships with local transportation providers. It's advisable to check the event's official website or contact the organizers for detailed transportation information.
What safety measures are in place given the current health situation?
The safety of attendees is a top priority. Most events will have safety protocols in place, including mask mandates, social distancing guidelines, and sanitization stations.
However, the specific measures might vary from one event to another, so it's essential to check with the event organizers or their official website for the most up-to-date information.
Summary
Just revisiting these events has me buzzing with excitement! Last year, I had an unforgettable experience at the Creepy Hollow Scream Park. Just when I thought I'd seen it all, a ghoul jumped out and gave me the fright of my life! My friends and I laughed about it for days.
After all the spine-chilling adventures, if you're looking to satiate your hunger with some of Richmond's finest culinary delights, don't forget to explore the city's top restaurants.
If you're in the Richmond Region or planning a visit, I highly recommend diving into the Halloween festivities. Trust me; you're in for a spook-tacular time! Can't wait to see what new memories I'll make this year.