Virginia, a state rich in history and natural beauty, also boasts a culinary landscape as diverse and inviting as its scenic vistas. Each dish tells a story, a tale of cultural heritage, local produce, and culinary craftsmanship. So, prepare your palate for a taste of Virginia, where every bite is a blend of tradition and a celebration of local flavors.
1. Seafood Delights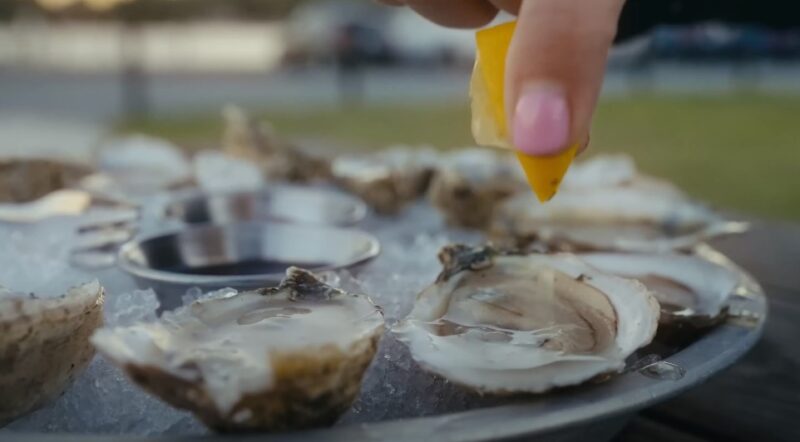 It is not a surprise that seafood is popular since the state has a coastline on the Atlantic. If this is your favorite choice, you should learn more about some traditional and well-known recipes as well as the best places where you can enjoy them.
Oysters
Virginia's oysters are not just a delicacy; they are a testament to the state's rich history and aquatic bounty. These briny bivalves have graced Virginia tables since the days of the Jamestown settlers and continue to be a culinary mainstay. The Chesapeake Bay, with its unique mix of fresh and saltwater, creates an ideal habitat for oysters, giving them a distinctive taste that varies from sweet to salty.
Where to Find the Best Oysters:
Merroir in Topping, VA: This riverside eatery offers a taste of the Rappahannock River's best. Their oysters, served raw, roasted, or as part of inventive dishes, are a must-try.
Pearl Raw Bar in Richmond: Located in the historic Fan District, Pearl Raw Bar offers a cozy ambiance perfect for enjoying their wide variety of oysters and seafood.
The Shanty in Cape Charles: Nestled on the Eastern Shore, The Shanty serves up fresh, local oysters with a view of the Chesapeake Bay, making it an ideal spot for seafood lovers.
| Restaurant | Top Oyster Dishes |
| --- | --- |
| Merroir in Topping, VA | Olde Salt, Rappahannock River, Angels on Horseback Roasted Oysters |
| Pearl Raw Bar in Richmond | Chesapeake Bay Oyster, Ruby Salt Oyster |
| The Shanty in Cape Charles | Local 'Carpe Diem' Oysters Hungars Creek, Mignonette |
Blue Crabs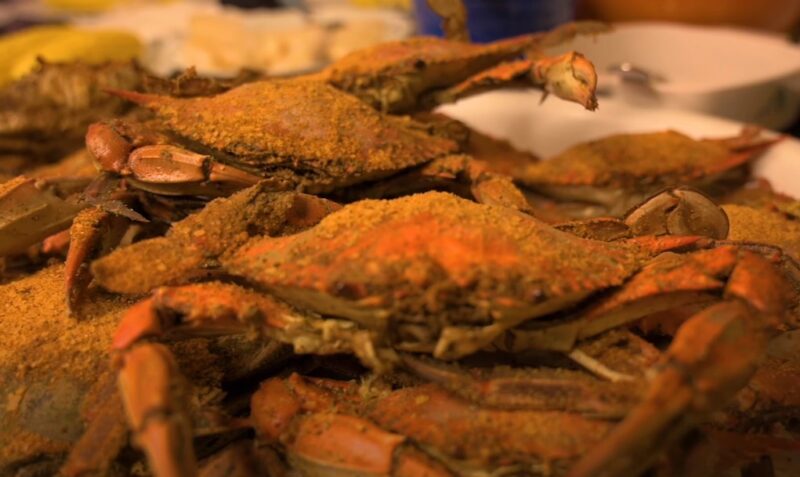 Blue crabs are synonymous with Virginia's coastal cuisine. These crustaceans are not only a staple in the local diet but also play a significant role in the state's fishing industry. The traditional method of steaming blue crabs with Old Bay seasoning brings out their sweet, tender flesh, making them a favorite among locals and visitors alike.
Best Places to Enjoy Blue Crab Dishes:
Captain Groovy's Grill and Raw Bar in Norfolk: This laid-back spot is known for its fresh, locally-sourced blue crabs and other seafood delights.
The Crab Shack on the James in Newport News: Offering panoramic views of the James River, this restaurant is famous for its crab feasts and family-friendly atmosphere.
| Restaurant | Top Crab Dishes |
| --- | --- |
| Captain Groovy's Grill and Raw Bar in Norfolk | She Shore Crab Soup, Marina Crab Cake Sandwich, Crab Cake |
| The Crab Shack on the James in Newport News | Stuffed Flounder with Bernaise Sauce |
2. Meat Specialties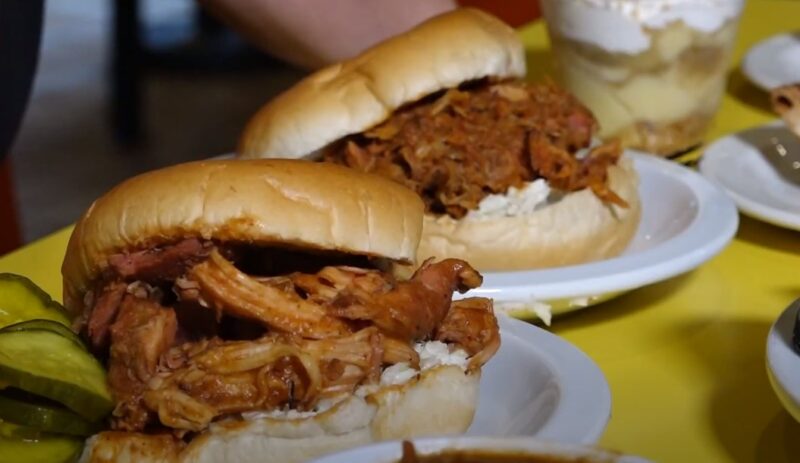 Southern part of the US is known for offering a wide range of recipes where the focus is on meat. Some of the most popular options are pork and beef.
Traditional Country Ham
Virginia's country ham is a product of time-honored traditions and local pride. These hams, salt-cured and aged to perfection, are a hallmark of their identity. The process, which can take up to a year, results in a ham that's rich in flavor and steeped in history.
Where to Savor the Best Country Ham:
Edwards Virginia Smokehouse in Surry: Renowned for their traditional smoking methods, Edwards offers a genuine taste of Virginia's country ham.
The Smithfield Inn in Smithfield: This historic inn serves up classic Southern dishes, with their country ham being a standout.
Darden's Country Store in Smithfield: A family-run establishment, Darden's offers an authentic country ham experience, complete with a rustic setting.
| Restaurant | Top Meat Specialties |
| --- | --- |
| Edwards Virginia Smokehouse in Surry | Pastrami Sandwich, Pulled Pork Carolina BBQ Sandwich, BLT Sandwich |
| The Smithfield Inn in Smithfield | Smithfield Inn Ham Rolls, Smithfield Omelet, Smithfield Pork and Apple |
| Darden's Country Store in Smithfield | Hanging Hams, Side Meat, Country Cheese, Barbecue, Homemade Sausage |
BBQ Varieties
Virginia's BBQ scene is as diverse as its geography. From vinegar-based sauces in the east to tomato-based concoctions in the west, each region boasts its own take on this American classic. The state's BBQ heritage is a melting pot of influences, including Native American, European, and African.
Notable BBQ Joints:
Pierce's Pitt Bar-B-Que in Williamsburg: A Virginia BBQ institution, Pierce's is famous for its unique sauce and tender, smoked meats.
Buz and Ned's Real Barbecue in Richmond: Offering a true taste of Virginia BBQ, Buz and Ned's is known for its authentic flavors and lively atmosphere.
The BBQ Exchange in Gordonsville: This spot is a must-visit for BBQ enthusiasts, known for its slow-cooked meats and homemade sides.
| Name | Specialty |
| --- | --- |
| Pierce's Pitt Bar-B-Que | Signature BBQ dishes (specific dish details not available online) |
| Buz and Ned's Real Barbecue | Complete Meals including Chopped Pork, Pulled Chicken Sandwich, Sliced Beef Brisket Sandwich, Texas All Beef Smoked Sausage Sandwich, and more. |
| The BBQ Exchange | BBQ Lovers Platter with choices like pulled pork, pulled chicken, brisket, ribs, sausage, and pork belly. Also, individual platters like Pulled Pork BBQ, Pulled Chicken BBQ, and Sliced Brisket. |
On the other hand, BBQ is a perfect option to hang out with friends and family. You can choose some place in the nature, or your backyard. All you need to do is to determine the right amount of food according to how many people will come, and make it more interesting by adding side dishes and spices.
| | | |
| --- | --- | --- |
| BBQ Essentials | Key items required for a successful BBQ | Grill, Charcoal/Wood/Gas, Tongs, Meat Thermometer, Apron, Grill Brush |
| Best Side Dishes | Popular accompaniments that enhance the BBQ experience | Coleslaw, Baked Beans, Corn on the Cob, Potato Salad, Grilled Vegetables, Macaroni and Cheese |
| Best Spices | Spices that add flavor and depth to BBQ dishes | Paprika, Garlic Powder, Onion Powder, Black Pepper, Cumin, Chili Powder, Smoked Salt |
3. Classic American Breakfast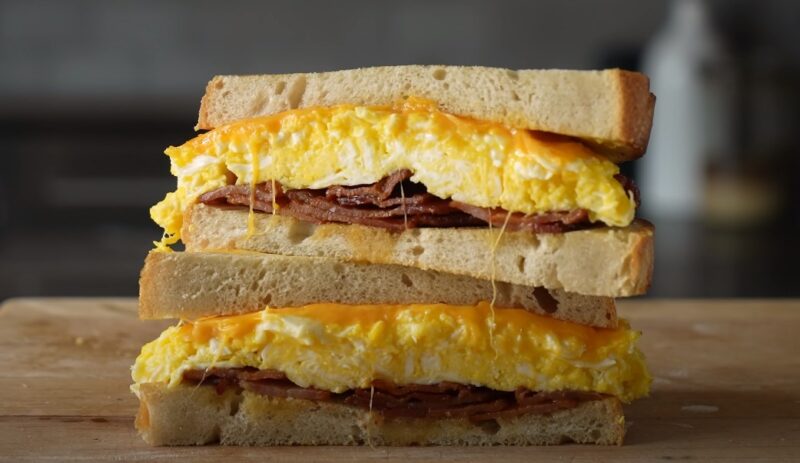 The first delight you can enjoy when you get up represents a combination of Southern comfort and local flavors. The morning meals here are not only hearty but also steeped in tradition, offering a perfect start to the day.
Top Breakfast Spots:
The Early Bird Biscuit Co. in Richmond: Famous for its flaky, buttery biscuits and homemade jams.
Sunrise Biscuit Kitchen in Charlottesville: A local favorite for its classic Southern breakfast sandwiches and biscuits.
Millie's Diner in Richmond: Known for its eclectic breakfast menu that combines traditional Southern dishes with modern twists.
| Restaurant | Signature Breakfast Item | Description |
| --- | --- | --- |
| Early Bird Biscuit Co. | Biscuits and Crazy | Local sawmill sausage gravy served with a buttermilk biscuit. |
| Sunrise Biscuit Kitchen | Chicken Breast Biscuit with Egg & Cheese | A large homemade biscuit filled with a chicken breast, egg, and cheese. |
| Millie's Diner | Devil's Mess | An open-faced omelette with spicy sausage, onions, green peppers, garlic, tomatoes, and mild curry, topped with melted white cheddar and avocado. |
Gourmet Sandwiches and Delis
Another type of food that we have to mention in this section is, off-course, a simple sandwich. It is known as a convenient and quick way to start your day. There are some interesting combinations you will find in local bars and restaurants in Virginia.
Must-Try Sandwich Shops: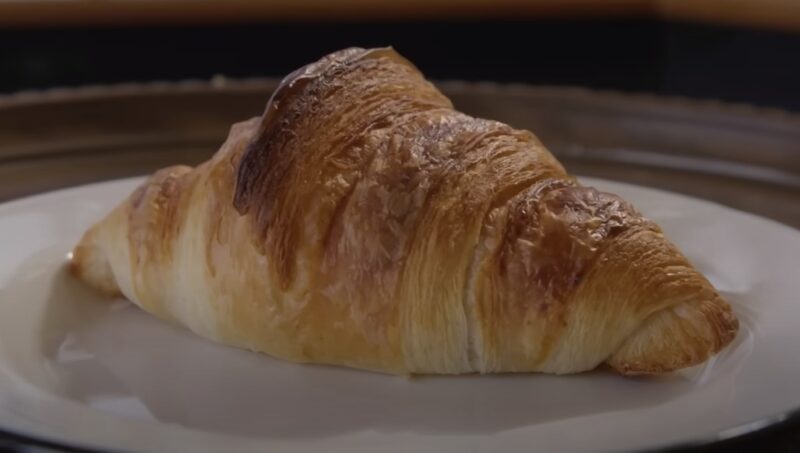 Ike's Underground in Charlottesville: Known for its quirky atmosphere and creative sandwich combinations.
Sub Rosa Bakery in Richmond: Specializes in sandwiches made with their house-baked, artisanal bread.
Yoder's Country Market in Madison: Offers a taste of traditional Virginia with their homemade sandwiches and local deli items.
| Restaurant | Location | Highlighted Sandwich | Description |
| --- | --- | --- | --- |
| Ike's Underground | Charlottesville | Club Sandwich | Toast with Fried Chicken and Fries on the side. |
| Sub Rosa Bakery | Richmond | Standard Selection | There is a great section of various options, such as with deli meat, tuna, eggs, and more. |
| Yoder's Country Market | Madison | Classic—Yoder's Signature Sandwich | Made from scratch rolls with a choice of white or wheat, two servings of meat, a cheese, and favorite veggies. Gluten-free buns available. |
FAQs
Does Virginia's Has Official Food?
Virginia does not have an official state food. However, the state is well-known for its Virginia ham, also known as Smithfield ham, which is a type of country ham cured in a distinct style.
What Virginia is Known For?
Virginia is most famous for its rich history, being one of the original 13 colonies and the birthplace of many U.S. presidents. It's also known for its significant role in both the American Revolution and the Civil War.
Who is the Most Famous Celebrity from Virginia?
One of the most famous celebrities from Virginia is Ella Fitzgerald, the renowned jazz singer known as the "First Lady of Song."
What are Some Interesting Facts About Virginia?
Birthplace of Presidents: Virginia is often called the "Mother of Presidents," having produced eight U.S. Presidents, more than any other state.
Historic Jamestown: Virginia is home to Jamestown, the first permanent English settlement in North America, founded in 1607.
Natural Beauty: The state features natural landmarks like the Blue Ridge Mountains and the Chesapeake Bay.
Pentagon Location: The Pentagon, the world's largest office building, is located in Arlington, Virginia.
Virginia Tech: Known for its strong engineering programs, Virginia Tech is a leading research university in the U.S.
The Bottom Line
As you can see, there is a great selection of great recipes that you can try in different places. Therefore, it is all up to your preferences and whether you prefer seafood or meat. The day will surely start in the best way with delicious breakfast you can find on each corner.